Dear Friends,
today we want to start with the first episode of what will be a series of reports about the various activities that we carry out in the vineyard, a sort of backstage viewpoint that will make you discover what comes before everything else: before the grape harvest, the winery work, the bottles and the wine, there are the vineyards, the soil, our vines and the work of expert and skilled hands.
We took advantage of a lovely, sunny day to make a quick visit to check on progress of the implantation of a new vineyard: and there is where we want to take you!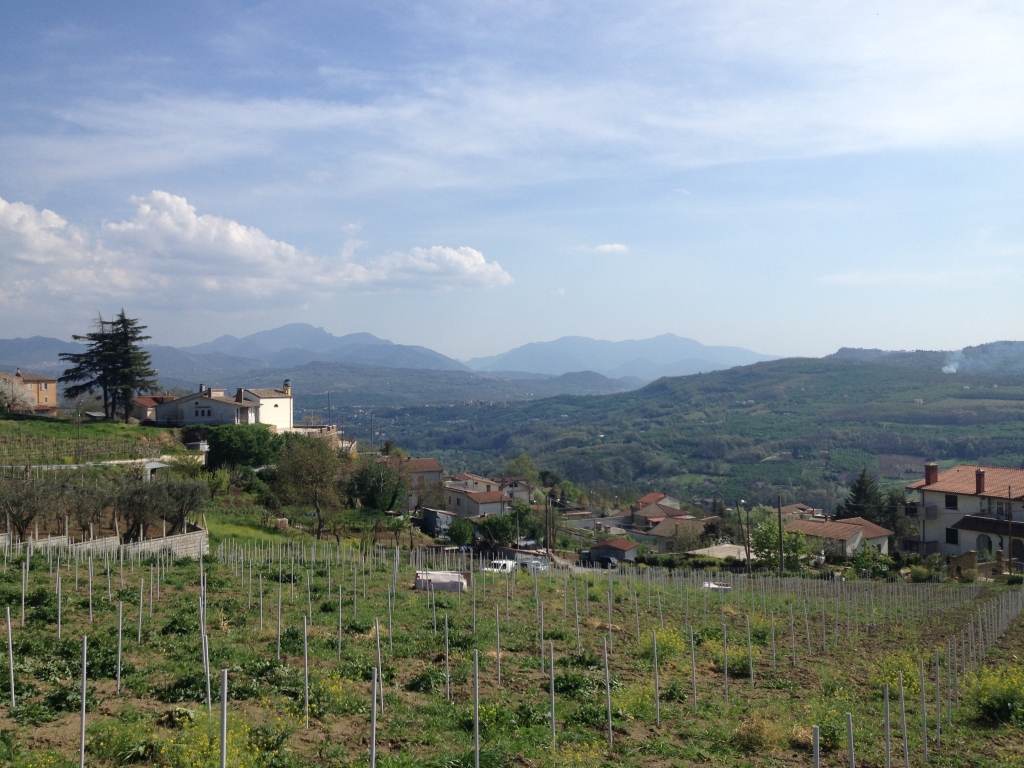 We are in San Paolo di Tufo, in a plot of land located at 350m a.s.l. that benefits from good exposure. Here we are planting our new greco vines, a delicate and important operation for the shape of the vineyard to come.  So, we're actually attending the birth of a new vineyard!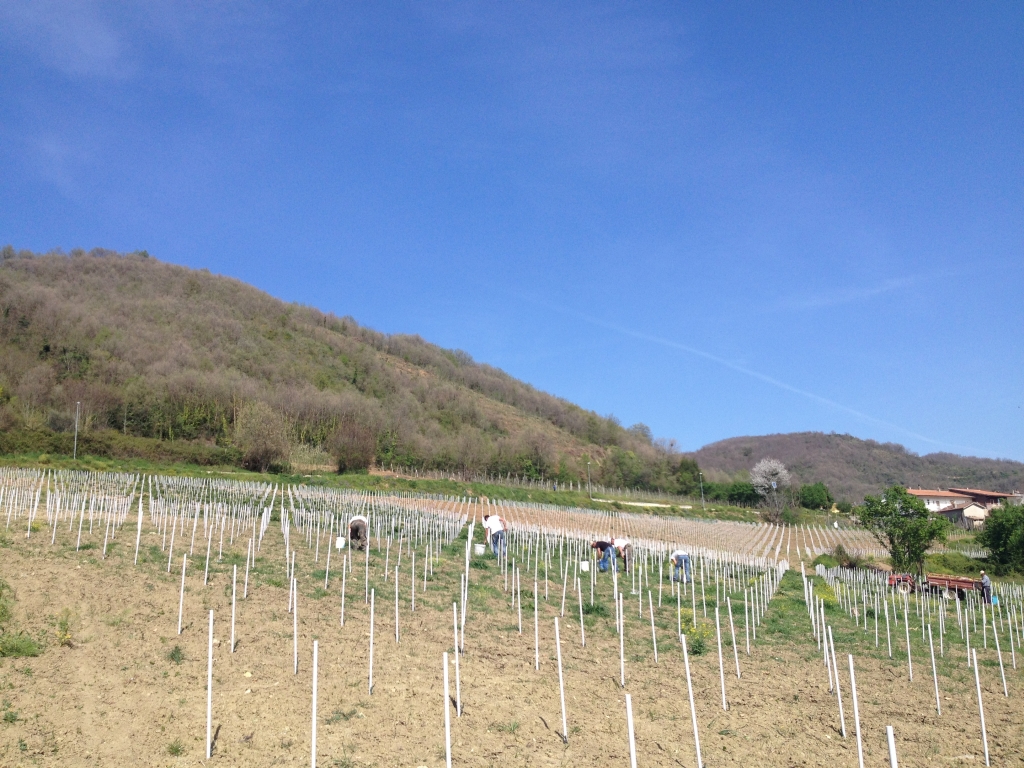 For this plot, we chose to keep a density of 3.300 vines per hectare.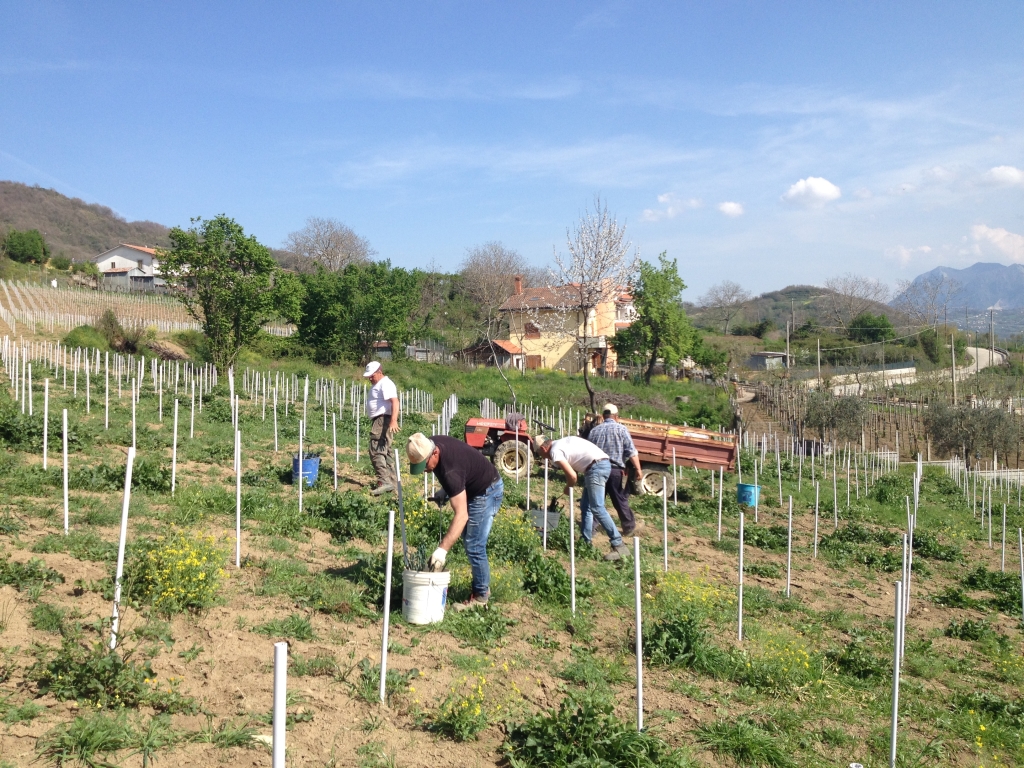 On our arrival, the labourers are already working, guided by our expert Giuseppe, who showed us the steps to plant the vine cuttings next to the formerly placed supporting poles.
Here is a vine cutting, fresh from the nursery and ready to be planted.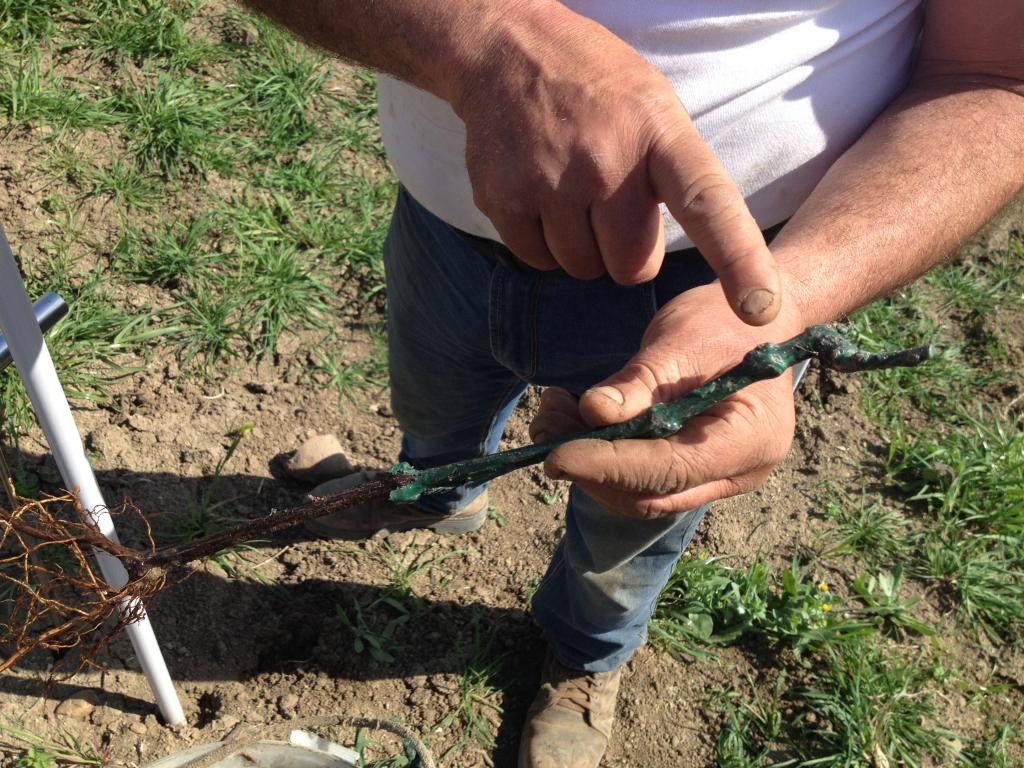 With skillful and precise movements, it is put into the soil.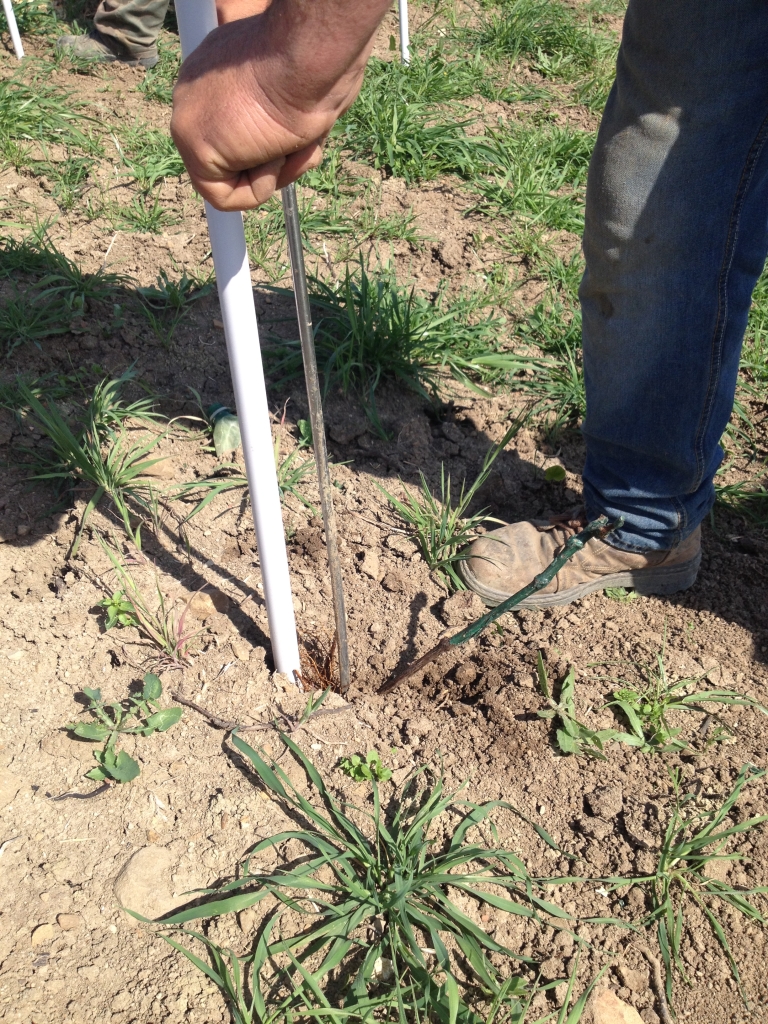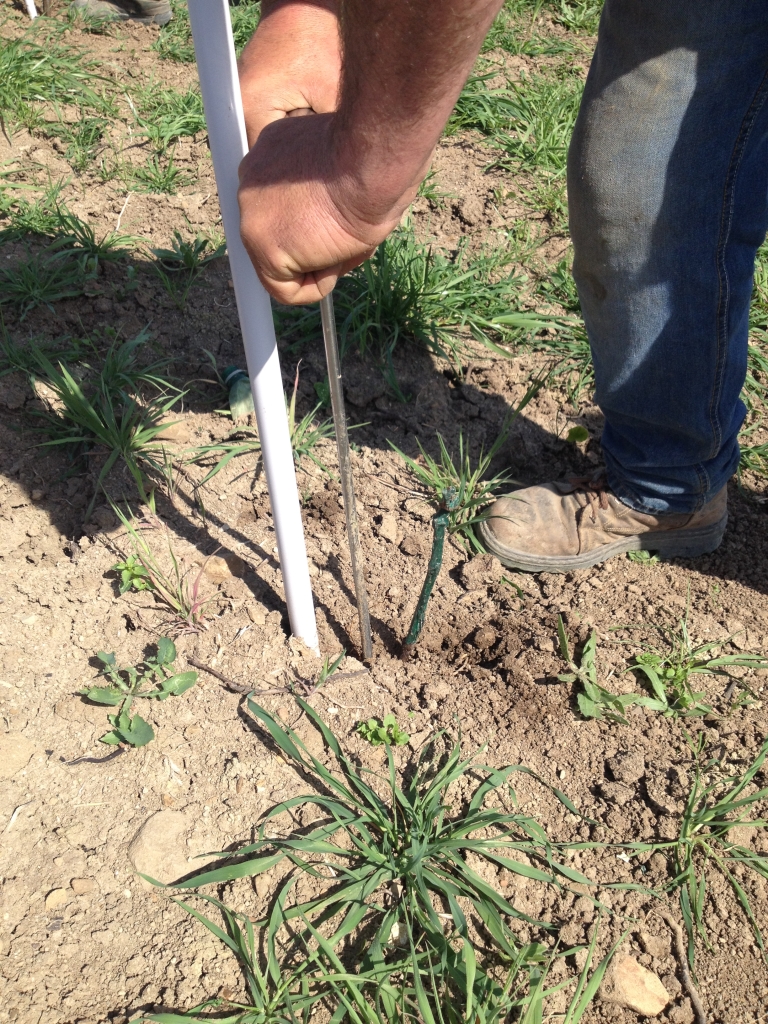 And there it is, in what will from now on be its home, and where it will grow and flourish to delight us with its precious grapes.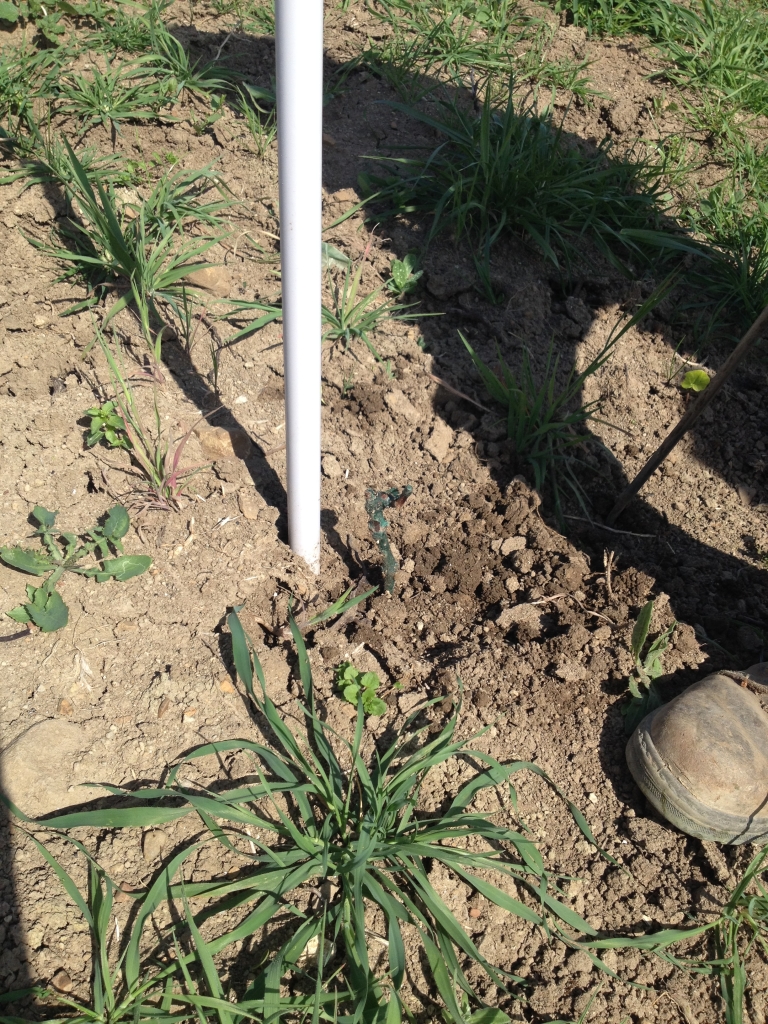 Who knows how many bottles will originate from these new plants, how many happy moments will be celebrated, in years to come, with wine actually born from today's work..our vineyards always make us dream about the future of our work.
That's all for today, but stay tuned because we will keep on updating you with stories and reports from our vineyards!