Irpinia Aglianico Doc
Stemma Line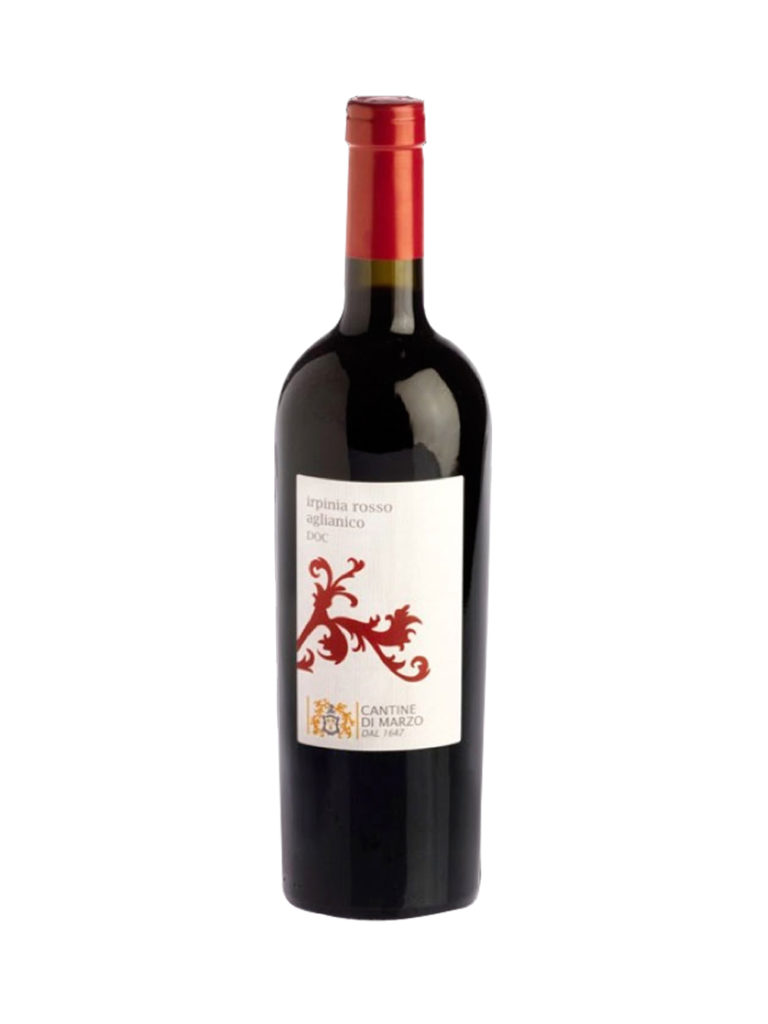 Description: 
Denomination: Irpinia Aglianico DOC
Variety: Aglianico 100%
Location of the vineyards: The vineyards are located in the Tufo area
Exposure and altitude: The lands have generally a south-west exposure and are at an altitude of 300 meters above sea level.
Nature of the soil: Clay and limestone
Training system: Spurred cordon
Planting density: 3000 vines/Ha
Average age of the vines: 20 to 50 years old
Yield per hectare: 70 Hl/Ha
Harvest: Handpicked generally in the last ten days of October
Average yearly bottle production: 15.000 bottles
Bottle format: 750 ml
Alcohol level: Generally 13%
Vinification technique: Blend of first run must and lightly pressed must. Alcoholic and malo-lactic fermentations carried out in temperature controlled stainless steel vats.
Sensorial Description
Ruby red. To the nose it is fruity and flowery, with notes of berries and rose petals. In the mouth it leaves a spicy sensation with a note of licorice. Its well balanced acidity leaves a sense of freshness and cleanliness. Dry, warm and full-bodied, with fine tannins.
Food pairings:
Very appropriate with meat and aged cheese. In its region of origin, Irpinia,  it is appreciated with various grilled meats and wild mushrooms as well as local cold cuts.
Serving temperature: 16-18 °C