Fiano di Avellino Docg
Stemma Line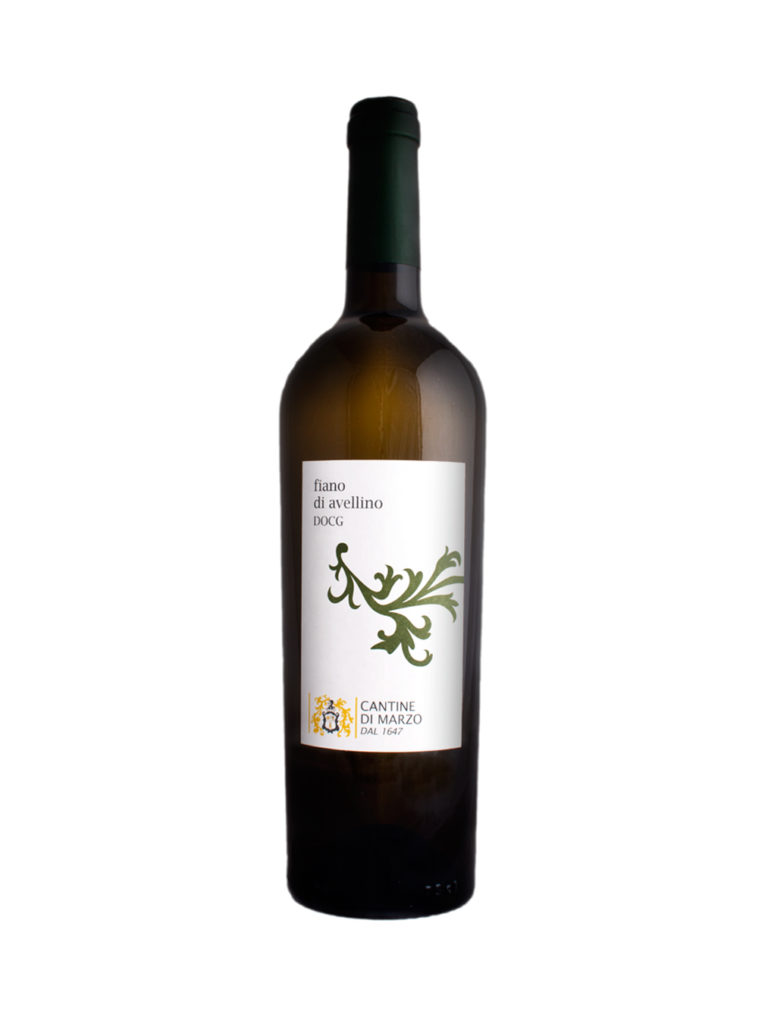 Description: 
Denomination: Fiano di Avellino DOCG
Variety: Fiano 100%
Location of the vineyards: The vines are located in Lapio and Montefalcione villages.
Exposure and altitude: The lands have a south west exposure and are at an altitude of 550 meters above sea level.
Nature of the soil: Clay and limestone.
Training system: Guyot.
Planting density: 3.000 vines/Ha
Average age of the vines: 10 to 20 years
Yield per hectare: 70 Hl/Ha
Harvest: Handpicked around mid October
Average yearly bottle production: 15.000 bottles
Bottle format: 750 ml
Alcohol level: Generally 12,5%
Vinification technique:
Blend of free-run juice and lightly pressed must. Alcoholic and malolactic fermentations carried out in temperature controlled stainless steel vats. Fining on lees. Clarification through cold and light filtering.
Sensorial description:
The wine is pale yellow with light green reflections. To the nose it presents an aromatic pallet beginning with a distinctive note of pear which evolves into banana and exotic fruits. Then a final bouquet of white flowers mainly jasmine and lily emerges. In the mouth an initial taste of almond gives way to the floral nature of this wine. The aroma of white flowers settles around the palate leaving a feeling of freshness and a taste of lime with notes of wild flowers.
Food pairing:
This wine matches beautifully with light dishes of white meat in sauce, most Neapolitan dishes including fried vegetables and fishes. Great as an aperitif wine.
Serving temperature: 10-12 °C