Greco di Tufo Docg
Palazzo Line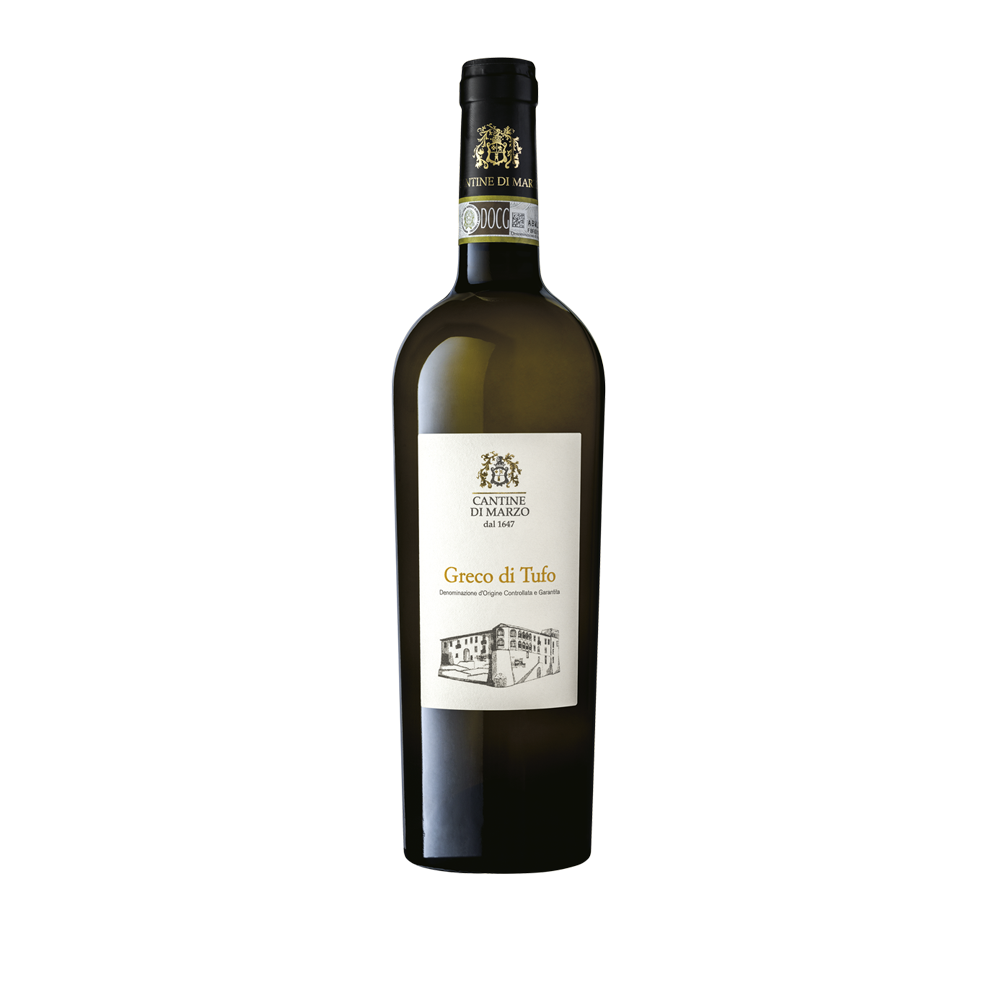 Description: 
Denomination: Greco di Tufo DOCG
Variety: 100% Greco
Location of the vineyards: The vines are located in the Tufo area, San Paolo hamlet.
Exposure and altitude: The lands have a South West exposure and are at an altitude of 350-500m above sea level.
Nature of the soil: Brimstone, clay and limestone
Training system: Guyot
Planting density: 3.000 vines/Ha
Average age of the vines: 5 to 20 years
Yield per hectare: About 50 Hl/Ha
Harvest: Handpicked in crates in the second half of October
Average yearly bottle production: 80.000 bottles
Bottle format: 750 ml
Alcohol : Generally 12,5 %
Vinification technique:
Blend of run juice and lightly pressed must. Alcoholic and malolactic fermentations carried out in temperature controlled stainless steel vats. Fining on lees. Clarification through cold and light filtering.
Sensorial description
Straw yellow with golden hues. To the nose it is complex, with a predominance of flint with notes of orange blossom and wild Mediterranean flowers which evolve into more fruity notes with a very discreet trace of eucalyptus. To the mouth it is very fresh, with a clear and pleasant mineral taste. The aftertaste is fruity and slightly flowery, with citrusy notes. It is a wine with a good structure, intense and persistent.
Food pairing:
Its fresh acidity makes it one of the few wines which accompany beautifully our traditional tomato sauce in every form. Ideal with Pizza, pasta with tomato sauce as well as garlic based southern Italian dishes. Also ideal with seafood appetizers, grilled and fried fish such a sea bass.  Really nice as classic aperitif.
Serving temperature: 10-12° C